Charmhill Callin The Shots
'Shooter'
W. 05/05/2017 .
Sire . Ch Hartly How About Me .(Cea Carrier, Genetically Clear DM, MDR1,VW3)
Dam . Charmhill Carlotta ( Genetically Clear CEA Ch , DM, VW3, Carrier MDR1)
4mths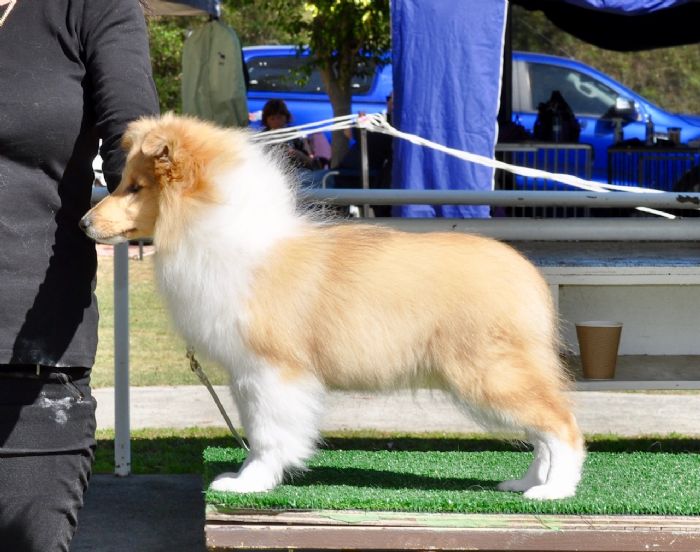 13 weeks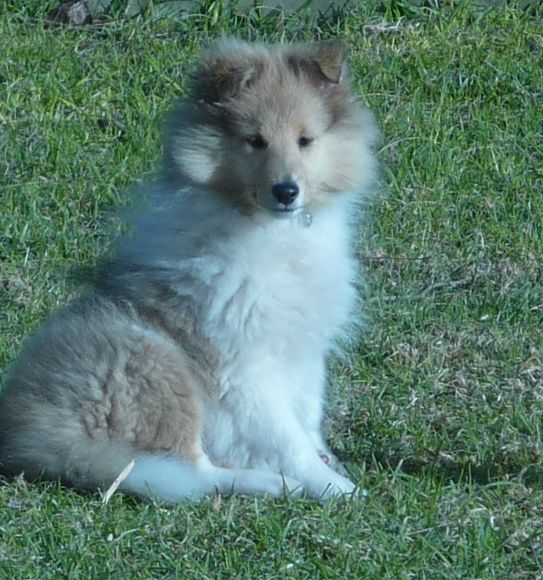 Aged 6 weeks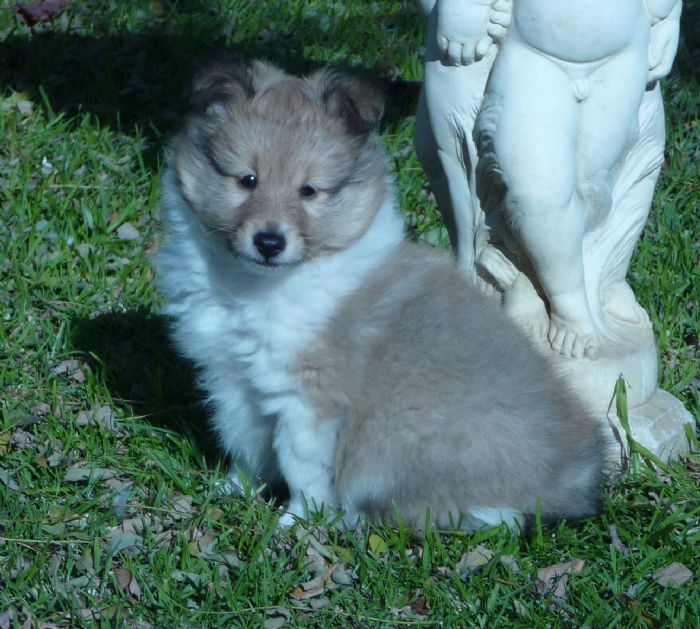 'Shooter' has a lot of what I,m looking for , so fingers crossed he lives up to his early potential .
He is a outgoing boy , tail wags none stop .
Very happy with his overall structure at this age , level topline , arched neck , good depth of Chest , legs under the body , With Sweet expression and natural ears , however early days yet .
So far with his limited showing he has amassed 5 Baby In Group and also 5 Baby In Show awards with one being a Sheltie Speciality win at just 5 months of age .
Many Thanks to his handler Nicole Pearson for promiting this young man .
Shooter will be Hip Scored in the Future when Age Appropriate .
Shooters DNA results

DNA: COLLIE EYE ANOMALY/CHOROIDAL HYPOPLASIA (Carrier )

DNA: IVERMECTIN SENSITIVITY MDR1 (Genetically Clear )

DNA . Degenerative Myelopathy ( Genetically Clear )

DNA . Von Willerbrands Disease type 3 ( Genetically Clear)


Ophthalmologist Eye CEA tested (Normal)
Ophthalmologist Eye Coloboma tested (Normal)
Sire : Ch Hartly How About Me . (CEA Carrier, Genetically Clear DM,VW3 ,MDR1 )

S: Ch Louanda What About Me ( Genetically Clear CEA )

S: Sup Ch Eng Ch Rannerdale The Time Warp ( Imp uk )

D: Louanda Simply Unforgetable

D: Lyndream Words That Impress

S: Ch Louanda Out To Impress ( Genetically Clear CEA . )

D: Nigma Elle

Dam : Charmhill Carlotta ( Genetlcally Clear CEA , MDRI Carrier )

S: Ch Charmhill The Chaser ( Genetically Clear CEA )

S: Ch Limbunya Storm Chaser (CEA Unaffected )

D: Meega moonlite Amber (CEA unaffected )

D: Shelbourne Image Maker ( Cea unaffected )

S: Ch Louanda Out To Impress ( Genetically Clear CEA )

D: Ch Nigma Chablis (Cea unaffected )
Contact Details
Christine Klempel
Melbourne, VIC, Australia
Phone : 03 9743 4404
Email :
[email protected]