A & NZ Ch Charmhill Noahs Crusade ROMA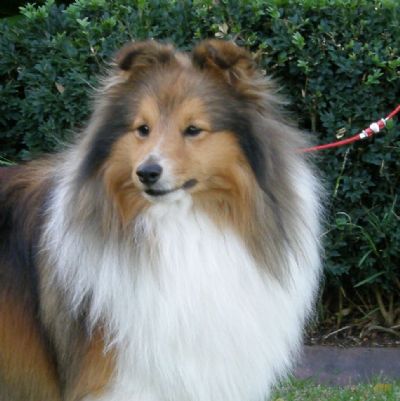 'Noah' is a handsome boy of 14 1/2" . He is beautifully balanced with correct head plains and effortless movement, natural ears, sweet almond shaped eyes. Although not a lover of the show ring in his younger days - too busy checking on what is going on outside the ring, however he held his own when in the mood and you could get his attention. Once he clicked ' oh this is what I,m supposed to do ' he was a pleasure to Show .
He has the devil in him when at home, there is not a gate tall enough, no latch that cant be undone and no wooden trolley he cant eat his way out of when there are girls in season. He is a very determined dog!
Noah has left some quality progeny in New Zealand who made their pressence felt in the ring with Seven recently being titled and are now breeding on . We thank those breeders who saw his potiental and wished to use him to compliment their lines . I am truely indebted to Rosemary and Peter Richards of Romanoc Kennels for having and loving Noah while on Holiday on NZ in 2009/2010 .
Noah now can be considered a ROMA , he has proved his worth as a Sire .
ROMA (Register Of Merit Australia ) it is recorded that he has sired over 10 Champions .
He is now the sire of 18 Champion offspring todate (November 2017 ) and 2 more CC winners on their way to their titles and also one Neuter Champion , Plus 6 of his progeny ( at last count ) have tested Genetically Clear CEA/CH as well.
STOP PRESS ...... 19 Champion just titled in WA .
Noah is in retirement these days , from the show ring and also from public stud .
Sire.Gr Ch Rannerdale The Wizard Of Oz (imp uk)
Dam. Meega Moonlite Amber .
Whelped .18/01/2007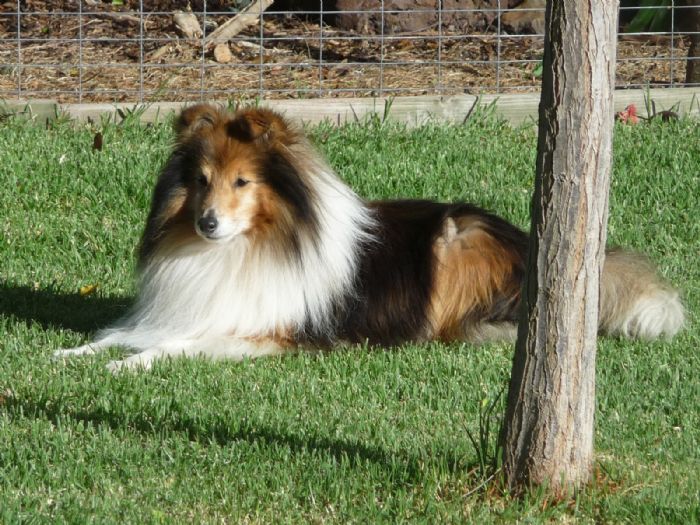 Noah Aged 11
Health Check Results
DNA: COLLIE EYE ANOMALY/CHOROIDAL HYPOPLASIA (GENETICALLY CLEAR)

DNA: IVERMECTIN SENSITIVITY MDR1 (GENETICALLY CLEAR).
DNA : DEGENERATIVE MYELOPATHY (GENETICALLY CLEAR).

Ophthalmologist Eye CEA tested (Normal)
Ophthalmologist Eye Coloboma tested (Normal)
HIP SCORE 1/3 , International Grade A , Australian Grade B
Full Dentition.
Sire : Ch Rannerdale The Wizard Of Oz (imp uk ) cea unaffected
S: Rannerdale Royal Magican
S: Eng Ch Mohnesse The Illustionist
D: Eng Ch Rannerdale Red Velvet
D: Rannerdale Candy Floss
S: Eng Ch Orean Rainbow Warrior
D: Rannerdale Miss Anglica
Dam : Meega Moonlite Amber ( cea unaffected)
S: Ch Nigma Sirius ROMA ( cea unaffected )
S: Ch Nigma Gaius Marius .ROMA
D: Nigma Spice. ROMA
D: Ch Meega Mantilla Lace (cea unaffected )
S: MeegaOmega Man ( cea unaffected )
D: Hortonpark Summer Lace
Click each link to view larger photo.
Contact Details
Christine Klempel
Melbourne, VIC, Australia
Phone : 03 9743 4404
Email :
[email protected]